Happy Wednesday!
Lately Lilly has been asking to eat school lunch.
She's actually tried a few things she normally wouldn't and the lunches
are very healthy, so why not?
We had a snowstorm last week that resulted in three days
off school and she asked for school lunch on Monday,
but today the school had something she knew she wouldn't like.
So we Bento'ed. :)
Turkey and cheese rollups
Mini Reese cups
Celery with peanut butter
Angry Birds graham crackers
Green and red grapes
Cheezy penguin crackers
Juiceheads Strawberry banana smoothie (not pictured)
☺
I used the Rubbermaid Lunch Blox again for this lunch.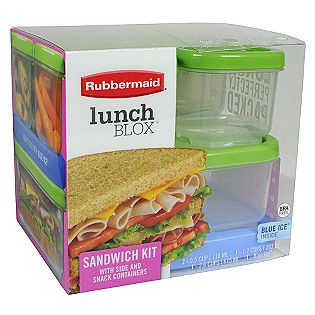 They're really quite handy if your child doesn't mind opening
several containers to get at their lunch.
It might be a bit difficult for smaller children.
I especially like the ice pack that comes with this set.
It snaps onto the bottom of the sandwich container or
all the small containers.
There are plenty of ways to use this system.
We like it!